When it comes to finalizing the material needed for your graphic overlay application, there are many things to consider, for example, the function of the label and the environment where it will be used [link to graphic overlay post]. For situations that require a resilient and sturdy application, polycarbonate (Lexan®) may be the best material choice.
Lexan® Graphic Overlays Overview
Lexan® is a material often used for long-term durability. Lexan® graphic overlays are used in many industries where vital information is communicated like warnings and safety and operator instructions. They are especially useful in harsh environments.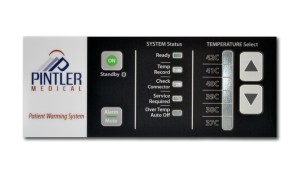 Lexan® labels are extremely sturdy and are the best option when the application needs an overlay that does not need to flex or move, like keypads, control panels, and nameplates. They are especially suited to stand up in harsh environments and to continue to perform with clarity. Polycarbonate labels are also able to stand up against corrosive and hazardous materials, are temperature resistant (-40°F to 270°F) and flame retardant.
Additional Lexan® Graphic Overlay Usage:
• Indoor or outdoor options
• Graphic front panels
• Membrane switches
• Keyboard overlays
• LED and LCD display overlays
• Computer ID labels
Custom Lexan® Graphic Overlay
Adhesa Plate can create customize Lexan® graphic overlays in a variety of shapes, sizes, as this material is excellent for die cutting and embossing. Our Lexan® labels are available in a variety of thicknesses and come in textured, glossy, or matte finish options to suit your stringent specifications. The textured finish is optimal for hiding surface scratches while the others are perfect for displays.
Adhesa Plate Graphic Overlays
We are proud to offer a range of adhesive options for your Lexan® graphic overlay. Our Polycarbonate materials are CSA and UL 969 approved so that you can fill confident in the usage or durability of the finished product. Please contact us today to get your Lexan® graphic overlay project started.
http://miyclients1.com/adhesaplate/wp-content/uploads/2014/09/logo-white.png
0
0
AdhesaPlate
http://miyclients1.com/adhesaplate/wp-content/uploads/2014/09/logo-white.png
AdhesaPlate
2015-07-13 05:32:58
2015-07-13 06:38:10
Using Polycarbonate Lexan® Graphic Overlays