Barcode & QR Code Labels
Adhesa Plate's customers can choose from sequential numbers, static barcodes, random serial numbers, or any specified data to be printed with their label design.
We offers wide variety of material choices and 3M adhesive options for all of our barcode & QR code labels which makes them suitable for application on just about any surface.
Our barcode & QR code labels are UV printed. They can either be subsurface printed or have over-laminate added on top which makes them weatherproof, abrasion and chemically resistant, and extremely durable. Adhesa Plate's products are UL tested & certified. AdhesaTherm labels are evaluated by UL for additional printing by end user using thermal transfer printer with resin ribbon. We can supply our barcode & QR code labels as kiss-cut on sheets or as single labels for ease of customer's application.
For more information about our barcode & QR code labels, or to get free samples, please contact us at 1.800.634.9701 or sales@adhesaplate.com.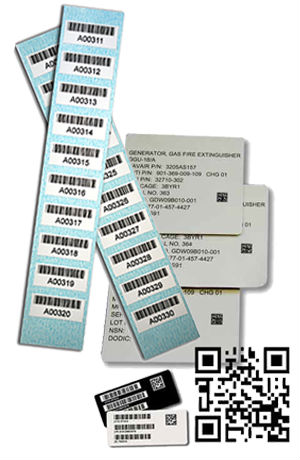 Contact Us:
Phone: 206.682.0141  |  Toll Free: 1.800.634.9701
Fax: 206.682.4810 | E-mail: sales@adhesaplate.com
Location: 4000 7th Avenue South, Seattle, WA 98108